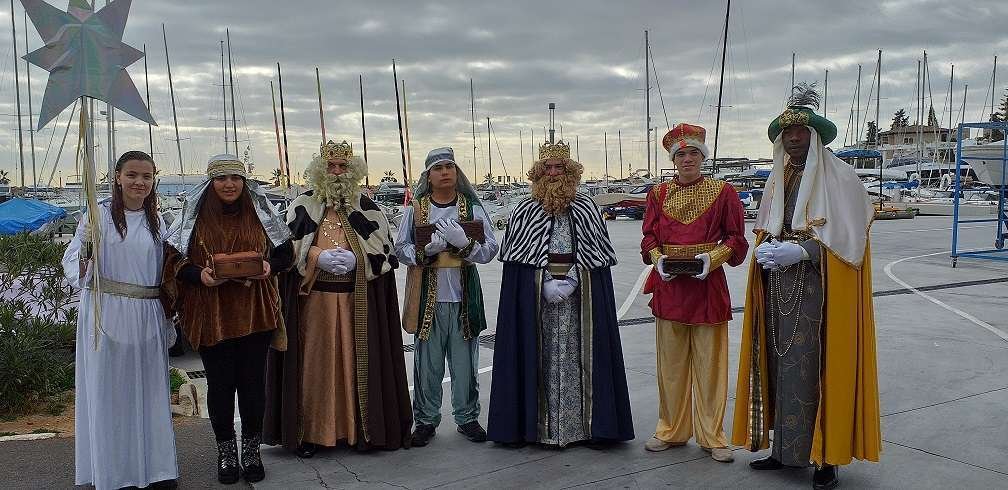 With the feast of Sunday, January 5, the Idente missionaries of the Balearic Islands end the Christmas celebrations, a time of intense experience in traditions, encounters and celebration of the arrival of the Child God in our hearts to charge us with his innocence and joy.
It is very important the work that different people do in preparing with delicacy and enthusiasm the decoration, songs and liturgy of the celebrations. As well as the preparation of the gifts of the Kings that from donations and of the own families made possible the work of the royal pages.
As every year, the celebrations begin with an Athenaeum made by the children who are preparing for their First Communion. They perform for their families a brief representation of the birth and singing of Christmas carols, and the families offer a snack.
At Midnight Mass a child recites the "Sermón de la Calenda", a young woman sings the "Sibil-la", and the children participate in the Gloria dressed and ringing bells.
The Idente missionaries of the Balearic Islands were able to celebrate the Night of the Kings on this occasion with the presence of His Majesty Melchior and his assistant Page-boy. And the following day, at the main Mass of the parish of Saint Augustine, we were able to count on the presence of Their Majesties, Melchior, Gaspar and Balthasar who, together with their pages, approached the neighborhood and walked to the parish preceded by a star until they reached the altar and offered their gifts to the Child.
At the end of the Eucharist, King Melchior read his message to the entire community and then the three kings presented their gifts to the children in attendance.
It was very touching to see the joy and the amazement of the children and the adults who were grateful for the act that was carried out.