Idente comes from the Gospel mandate: "Go into all the world and proclaim the Gospel to all creation" (Mk 16, 15). Idente means to be walking with Christ, identifying oneself with him above all in his confession of our Heavenly Father.
The Institute Id of Christ the Redeemer, Idente Missionaries, is an institute of consecrated life of pontifical right, founded by Fernando Rielo Pardal on June 29, 1959, in Tenerife (Spain). Its charism is to live holiness by means of an ascetic and mystical examination in common. Its apostolic mission is directed above all to the encounter with the youth and dialogue with the intellectual world to defend the revealed truth. The charism is based on three evangelical principles:
1) the call to holiness: "Be holy as your Heavenly Father is holy" (Mt 5,48);
2) the promotion of community life: "where two or three are gathered in my name, I am there among them" (Mt 18,20).
3) the priority dedication to the evangelizing mission: "Go into all the world and proclaim the good news to all creation" (Mk 16,15).
Live and transmit the Gospel
Gospel according to Saint Matthew 21,28-32: Jesus went on to say to the chief priests and the elders of the people, «What do you think of this? A man had…
Gospel according to Saint Matthew 20,1-16: Jesus told his disciples this parable, «The kingdom of heaven is like a landowner who went out early in the morning to hire workers…
Gospel according to Saint Matthew 18,21-35: Peter asked Jesus, «Lord, how many times must I forgive the offenses of my brother or sister? Seven times?». Jesus answered, «No, not seven…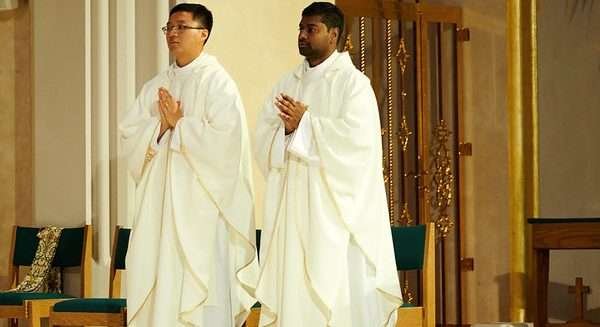 Idente missionaries Ditto Subin Wilson and Jinwoo (Michael) Nam, along with another diocesan deacon, received the sacrament of Holy Orders from the hands of the Most Rev. John O. Barres,…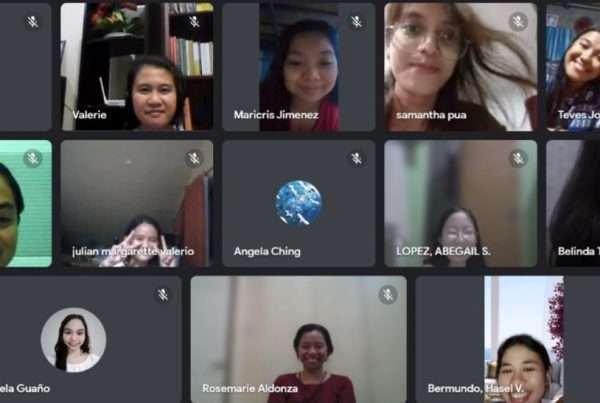 After this retreat, I realized that the Gospel calls us to be "more", and that "more" is nothing other than to be like Christ himself. I understood that for me…
The feast is a precious gift that God has given to the human family. (Pope Francis) The entire Idente Family of New York gathered on May 29 at St. Luke's…
How You Can Help Our Missions?
"…For I was hungry and you gave me food, I was thirsty and you gave me drink…." (Mt 25, 35)
Father, there is no name like Yours. I've been repeating it for centuries, and it's always new to me.

F. Rielo
God dwells in you as you do in your kisses.

F. Rielo
Oh! Death is but the shore of two worlds embracing.

F. Rielo
When you dialogue with God, do not forget creatures. They, too, suffer.

F. Rielo
You, oh Mary, are all the sun that fits in the sun. I ask of you only one beam, and you can keep my soul.

F. Rielo
A youth is more dream than thought. That is why, more than friends, he needs a teacher.

F. Rielo
If Christ tells you, "Every sin against Me will be forgiven," then what are you waiting for to follow His path?

F. Rielo
The strength of the child lies in the measure in which he is loved.

F. Rielo
Mystical prayer is not prayer, but a pleasing effusion poured into the soul, as into a teacup, by a God Who is in love.

F. Rielo
The common life is living life in common.

F. Rielo
True prayer can be recognized in that, when it ceases, we are not the same.

F. Rielo
I tell you: go through the world announcing my Father, your Father, projecting on this world the noblest acts. You have not been born to an apostolic vocation to teach many things, but to teach these under the rule of the word, "Father."

F. Rielo
Father, there is no name like Yours. I've been repeating it for centuries, and it's always new to me.

F. Rielo
Missions in Africa, America, Asia, and Europe
Aspiration to holiness
"You must, then, be perfect, as your Heavenly Father is perfect" (Mt 5, 48)
+ Info
Apostolic mission
"Go throughout the world and proclaim the Gospel to all creation" (Mc 16, 15)
+ Info
Defense of the Magisterium
"Go and make disciples of all nations…, teaching them to observe everything I have commanded you" (Mt 28, 15)
+ Info