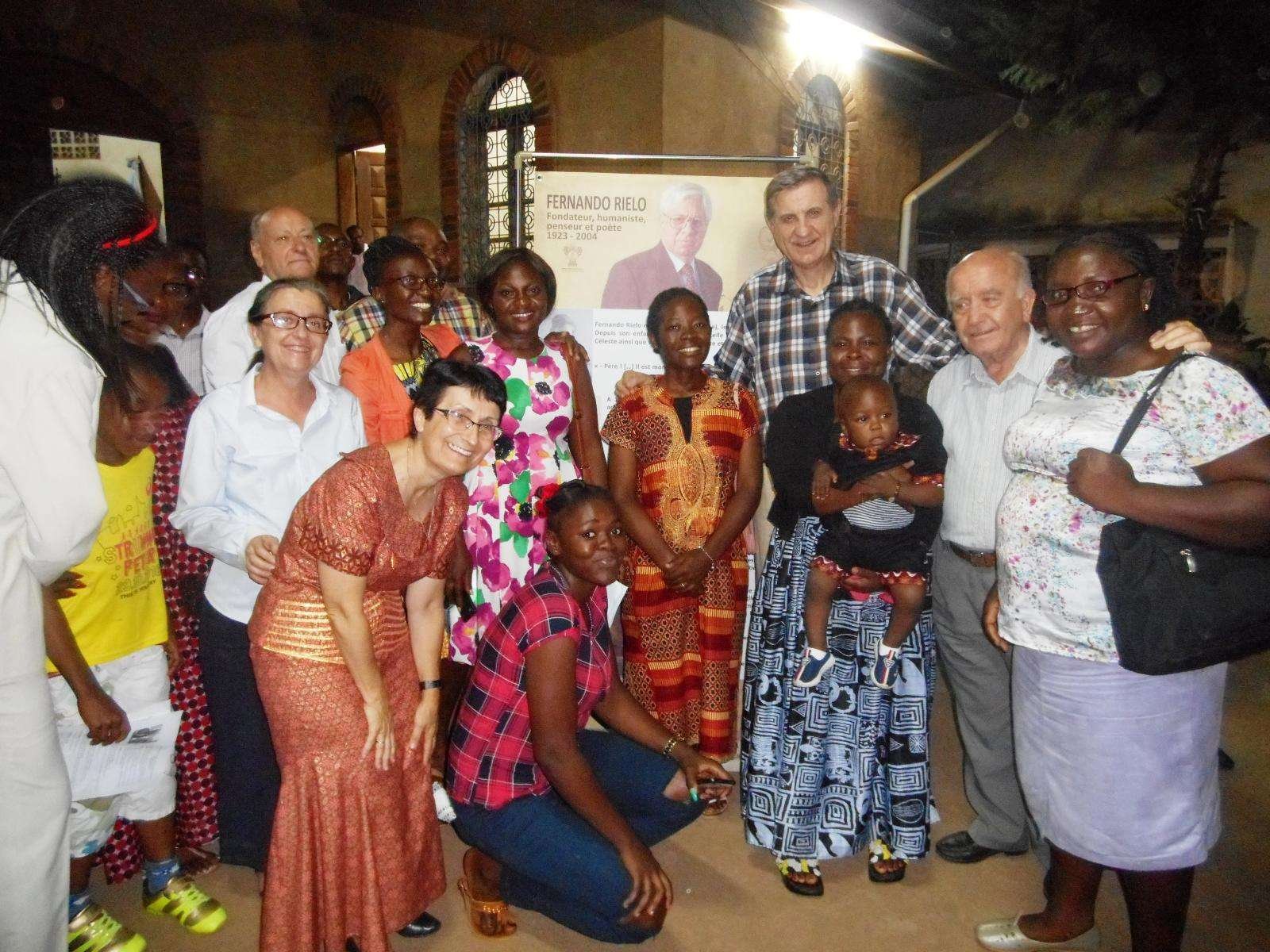 The 15th Anniversary of the Passing of Fernando Rielo Pardal, Founder of the identes missionaries, to our Heavenly Father, was celebrated at Mass on December 8. It was celebrated in the university parish of Sts. Peter and Paul Soa and in the Holy Family's parish of Elig Assiga in Rue Manguiers.
At the Holy Family's parish, the missionaries, friends, all those present and who so desired, placed their petitions at the foot of the altar so as to present them for the intercession of Fernando Rielo.
The Superior General, Fr. Luis, presided over the ceremony. In the homily he pointed out that during the last years of our Founder's life, when he was asked what to do in order to resolve the different situations we had to face in the various new missions entrusted to us, his answer was always, "Be holy. That is the key. We need to ask our Heavenly Father every day, "How should I live holiness today? " And we must be open to recognize the people He is entrusting to me now.
At the end of the Mass, Evelyne, a friend from Holy Family's Parish shared the graces received through the intercession of our Founder, and the Christians responded with warm applause. Afterwards, Evelyne and her children approached the altar to offer a candle as a sign of thanksgiving to our Heavenly Father and our Father Founder.
A stand we had set up outside allowed people to get to know Fernando Rielo's life and work better. They exchanged ideas and showed great interest in weaving, the idente rosary, and so on.
Communion, joy and hope were alive in all those present.