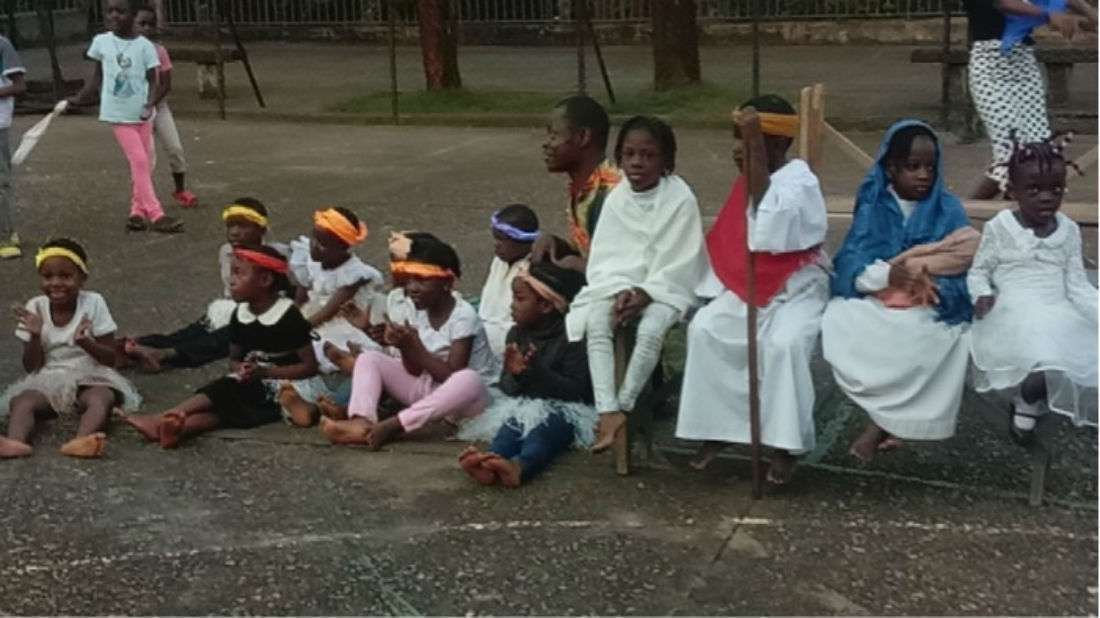 As every month, we are publishing the letter that our Brother Efrén Blanco, from the community of Idente missionaries of Yaoundé (Cameroon), writes to all the benefactors of the work of the University Parish of Soa (Yaoundé II) in which he tells us, besides the progress of the work, of the beautiful activities that have taken place since the beginning of December and, especially, at Christmas time.
Saint Peter and Saint Paul – Cameroon
Yaoundé, 20 December 2019
Dear friends and benefactors: In this sheet that gathers the information of the months of November and December, we begin by congratulating you on Christmas and the New Year 2020, from these African lands.
We begin by telling you that on November 12 there was a solidarity lunch in Murcia to help our construction of Soa.
By the way, the second beams that will support the roof and occupy the entire perimeter of the church are already finished and we have begun the construction of the central beam on the highest columns, for the roof.
In addition, we have held a parish council to prepare for the visit of Luis, our Superior General. On 1 December he arrived with our medical brother Riccardo Colasanti; both have visited the construction site. During those days there were, among other beautiful moments, a spiritual lesson on December 6 to celebrate the anniversary of the passing of our beloved Father Founder (photos of all the missionaries – about 45), two Motus Christi and the closing of the Idente Youth
Count on our prayers for you and your families and we thank you for the interest and the diffusion you give to our activities.