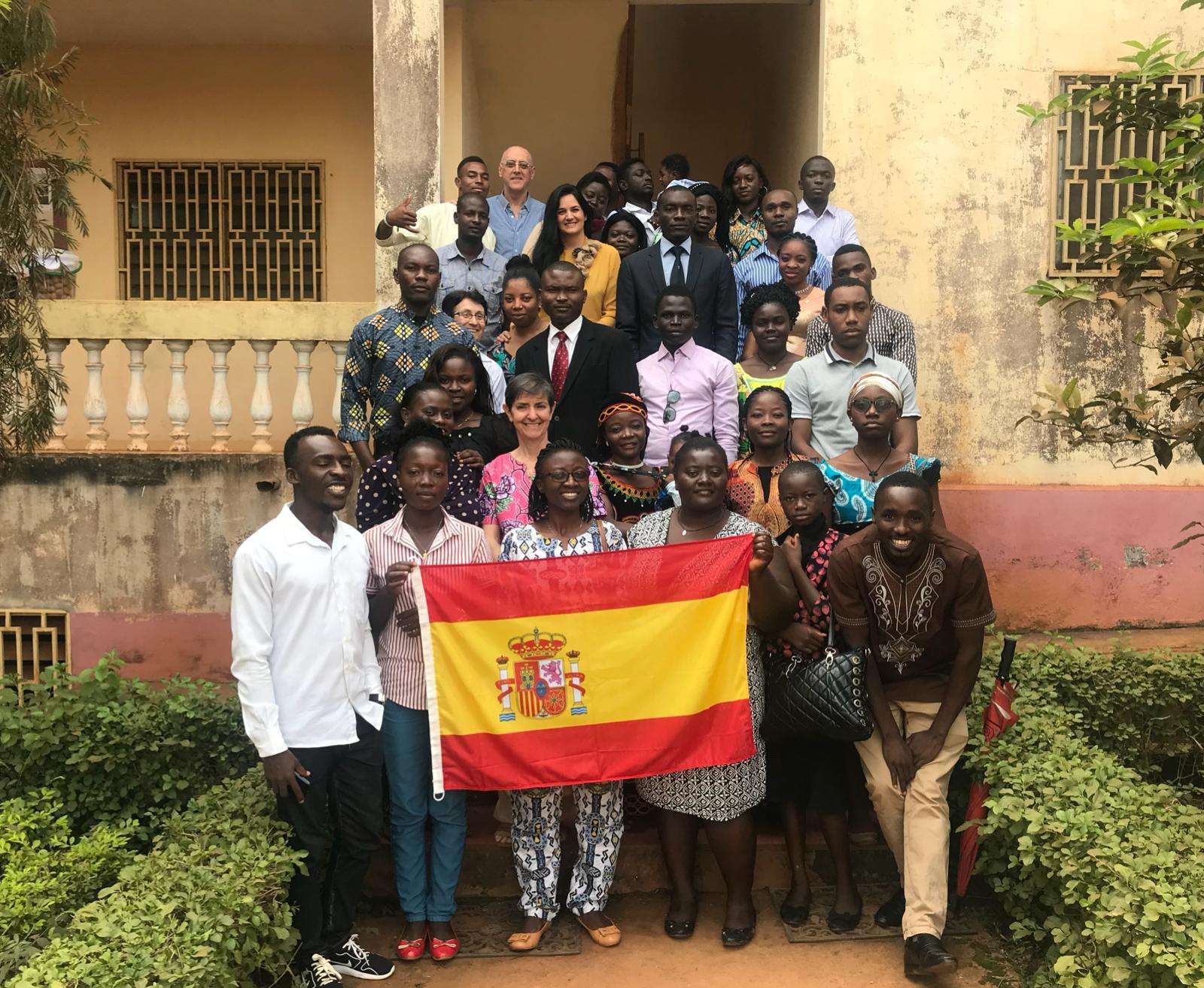 On Sunday December 23, at the Catholic University Center of the S. Peter and S. Paul Parish Soa, a conference was held with the Doctor of Law, Miss Rocío López González, deputy of the Spanish Congress of Deputies in the X Legislature, she was the former Director of the Foundation in the Spanish Ministry of Justice; "Pluralism and Religions", and she was in a private visit in Yaoundé. The assistants were students in the faculties of Law, Economics and Political Science of the University of Yaoundé II Soa.
The theme was, "The Christian in public life and ethics in politics." She pointed out four important points:
Honesty, a sense of responsibility and above all, the effective use of public funds.
Special sensitivity towards the most disadvantaged when making decisions, saving measures, etc.
Defend life, family, human dignity.
The ideology of gender, relativism,… are based on false anthropologies that start from the denial of God.
It has been demonstrated that the family constitutes a means of protection against poverty, hence the importance of its defense.
Know how to defend the Christian principles even if it is against positions of your own party.
It is fundamental to respect human dignity and the common good.
He remembered St Thomas Moro, patron of politicians, an example of fidelity to Christian principles, with the price of his political career and his life.
The participants asked some questions and the speaker answered and shared personal experiences, indicating the importance of Sunday Mass and prayer for their personal and professional life. She encouraged participation in the World Youth Parliament proposed by Fernando Rielo, as a means of expression and dialogue.
The young people received the touch of hope with respect to ethics in politics, they felt honored with this visit. We thank Rocío for this testimony.