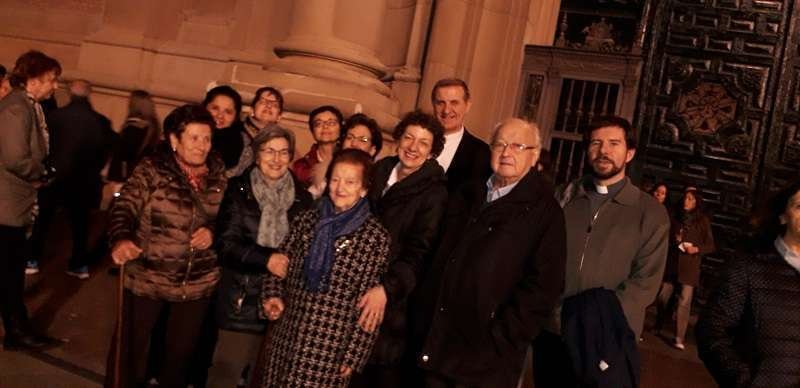 On December 23, 2019, at 6:00 p.m., the Territorial Delegation of the Idente Missionaries of Saragossa commemorated the 15th anniversary of the Passing of our Father and Founder with a Eucharist in the Chapel of Our Lady of the Cathedral-Basilica del Pilar.
The Superior General of the Idente Missionaries, D. Luis Casasús, presided at the Mass, accompanied by the Canon in charge of the Basilica, D. Julián Díez, and three other priests. The Missionaries of Common Life, relatives of other missionaries, members of the Idente Family, friends and many faithful attended because it was already the eve of Christmas Eve. In his homily, our brother paused, among other points, to exhort those present to have the desire to recognize the signs of God in our lives; he referred to the founders, and especially to ours, as experts in receiving the signs of God.
The Superior General of the Missionaries was in his home town from 21 to 27 December 2019. His entire stay in the Delegation of Zaragoza and the various activities he carried out, such as the meeting with the Idente Family, were a sign of his affection and apostolic enthusiasm.