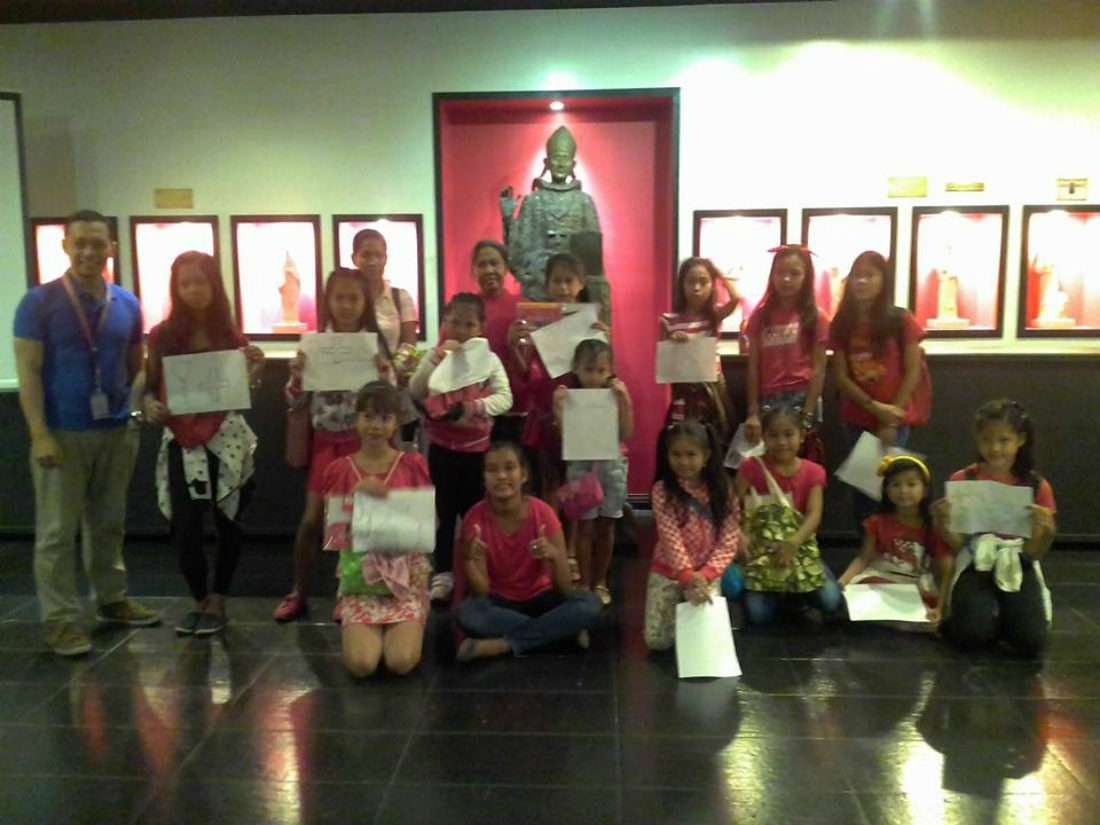 Fourteen young girls from the slum area where Idente Missionaries do their weekly apostolic work, participated in their annual outing on October 29. This year they visited the San Beda Museum in Alabang, just north of Manila.
One of the former volunteers introduced the artworks like the death-masks that were molded on the actual face of the person after their death. Those masks belong to very well-known persons in the country, for example, the former President of the Philippines, Ninoy Aquino (the first on the left). What makes it interesting is that it was molded on their faces while they were on their coffin. Some other art works, and realistic paintings were also shown to the young girls.

After lunch the girls attended a concert in the Cultural Center of the Philippines which theme was "Nature Camp." This event was presented by the Philippine Philharmonic Orchestra. The organizers emphasized the importance of valuing nature while living every moment deeply, unique as it is, that is, far from the technological gadgets and the pleasures of the world. The girls were very enthusiastic, and they really enjoyed it. It was the first time they had ever attended a museum or a concert. Their smiles are priceless!