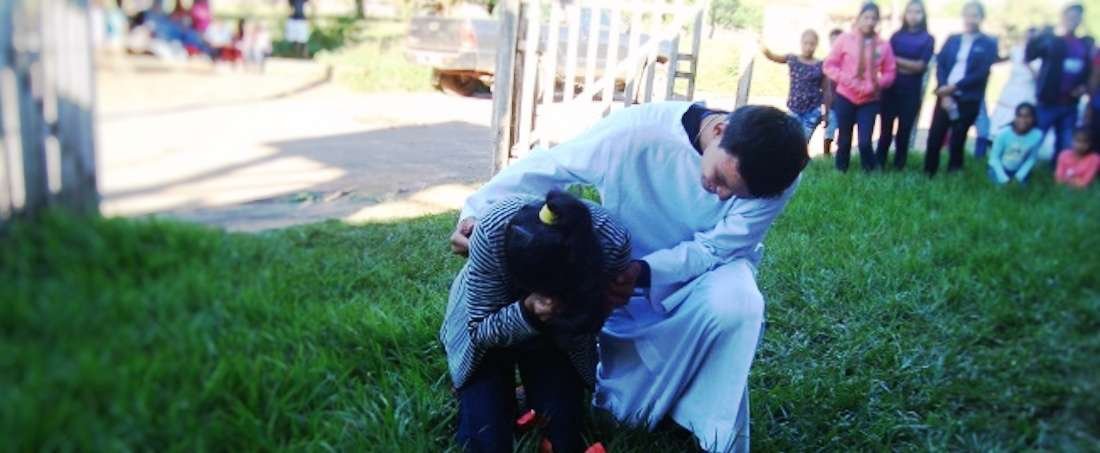 The young people who were preparing to receive Confirmation in the community of San Antonio de Padua (part of our parish of San Francisco Javier located in the Bolivian Chiquitania) finished their preparatory cycle on Sunday May 20 with a real mission to the people in their own community. This was joined by other young people from a neighboring village and from Idente Youth of San Ignacio. In total there were 42 youth who received, during the Pentecost Mass, the "sending" for this important mission, asking for special help to the Holy Spirit.
From the beginning, a truly missionary atmosphere of expectation and shared enthusiasm was created, not without the insecurity and fears of this especial age. For the majority, it was the first time they participated in a mission, which consisted in visiting all the houses in the community to pray with the families, and invite them to the various parish activities.
The response of the people was a great welcome and affection for having lived special moments and having felt the warmth of a community united around Christ and our charism. Young people have experienced the presence of the Holy Spirit in their lives and many of them have expressed the desire to continue with the mission in other communities.
The day under the radiant sun – although without excessive heat – concluded with the shared lunch (invited by the same community) and a very familiar artistic encounter in which several groups presented very beautiful performances  of the properly chiquitana culture.
Perhaps the most striking sign for us was the fact that, after finishing the artistic Athenaeum, everyone stayed in the churchyard without wanting to end this wonderful day of communion, friendship and evangelization.