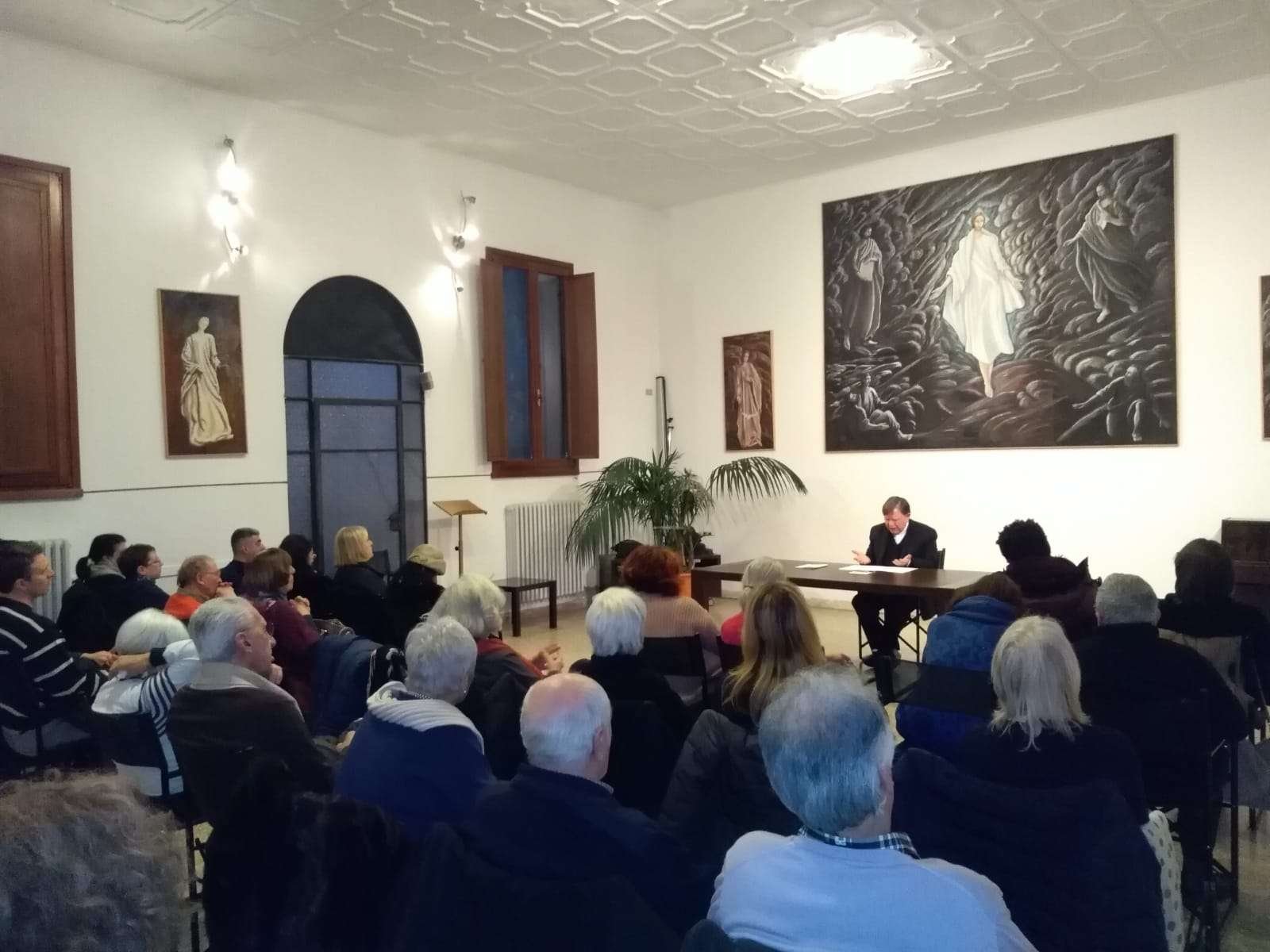 From 1 to 4 February, the communities of idente missionaries, as well as the idente family of Bologna and Busseto, in Italy, had the joy of receiving the apostolic visit of Father Jesus Fernandez, president of the identes missionaries. He was accompanied by the Provincial Superior of Rome, Anna Pedretti.
In Bologna, in addition to the meeting with the brothers and sisters, he held a meeting with a group of sixty people from the Idente family, with whom he spoke for about an hour about the Beatitudes and their importance in the lives of the saints and all Christians.
Then, Father Jesus Fernandez moved to Busseto, where the Identes missionaries have been running the monastery of Santa Maria degli Angeli for several years. He was also accompanied by the Provincial Superior of Northern Italy, Carmen Timoneda, and by the missionaries Vicente de la Fuente, Maurizio and Letizia Calanchi.
In Busseto, Fr. Jesús presided over the Eucharist. In the afternoon there was a meeting with the Idente Family, in which some women missionaries (Anna and M.Carmen) and man missionaries (Vicente de la Fuente and Daniel Cárdenas) gave a personal testimony of their love for Christ. They shared the experience of their vocation in a very moving way that left in those present the desire to commit themselves more to approach Christ.