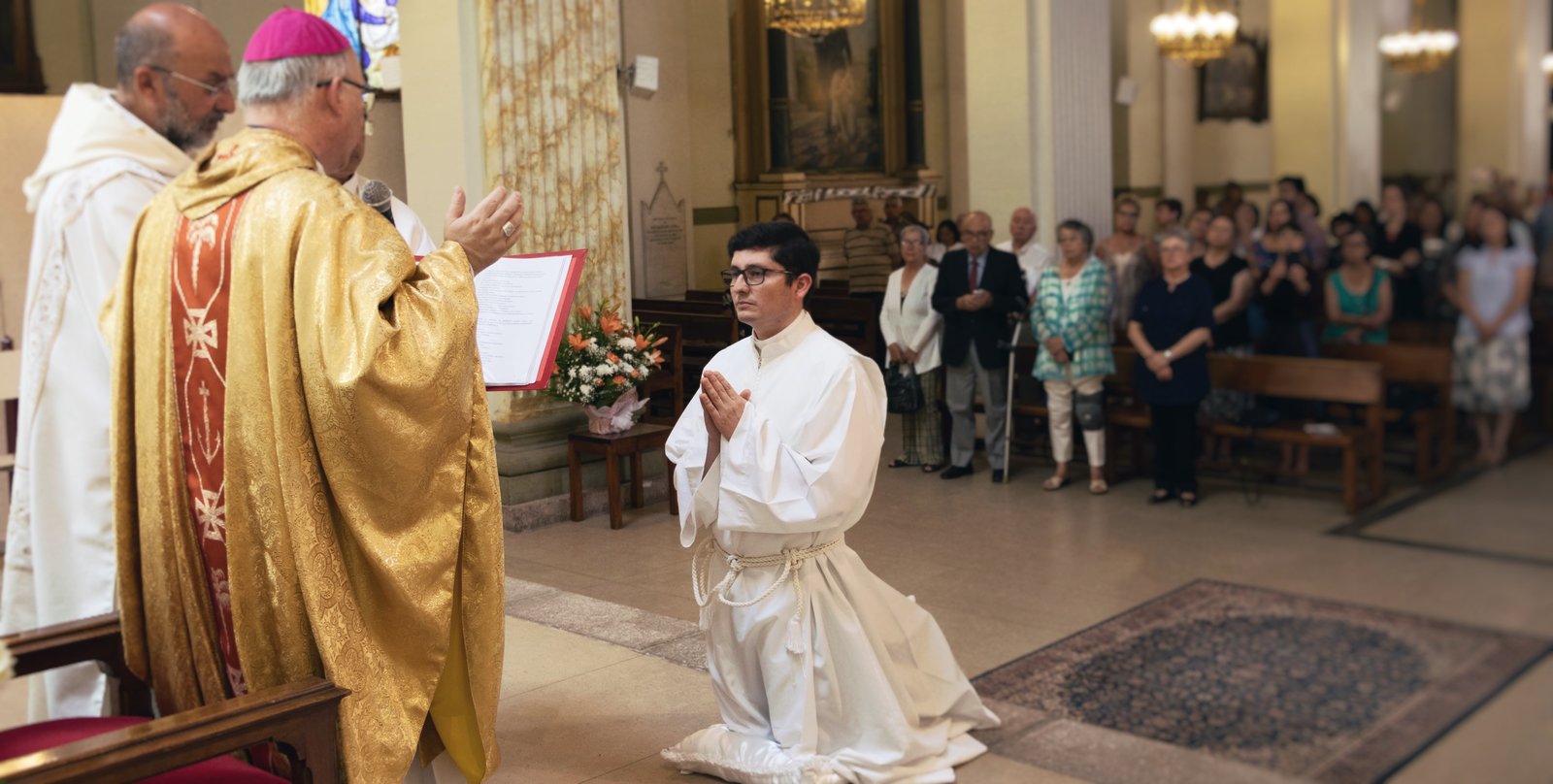 On Sunday, January 12, 2020, in the Cathedral of Rancagua, Monsignor Luis Fernando Ramos, Apostolic Administrator of the Diocese, granted our brother Luis Carlos Riaño Sanabria the ordination to the diaconate.
The ceremony coincided with a formation course for superiors that was being held at the Monastery of Our Lady of the Mystical Life, where our brother Luis Carlos lives. The president of our institution, Fr. Jesús Fernández Hernández, concelebrated with the bishop.
Monsignor Luis Fernando Ramos, in his homily, recalled the centrality of service in the Church and in the life of the deacon. He stressed that service is a true power and that it must always be exercised in imitation of Christ, who served to the extent of giving his life for his brothers.
At the end of the Mass, in response to all these spiritual feelings, our Brother Luis thanked the people who, throughout his vocational history, had helped him in his formation. He also thanked his family and asked for prayers for his vocation.
Fr. Jesús Fernández also addressed some words of thanks to Monsignor Luis Fernando Ramos, considering him a true friend of the Institution and a shepherd dedicated to his flock. He also addressed our brother Luis Carlos saying that the three great pillars of Christian life are the Gospel, prayer and the Eucharist, and that the diaconate means love and a spirit of service. He also asked him to be a deacon who would live a life of holiness, as our Father Founder recommended to his children: "By the sacrifice of his life and his fame".