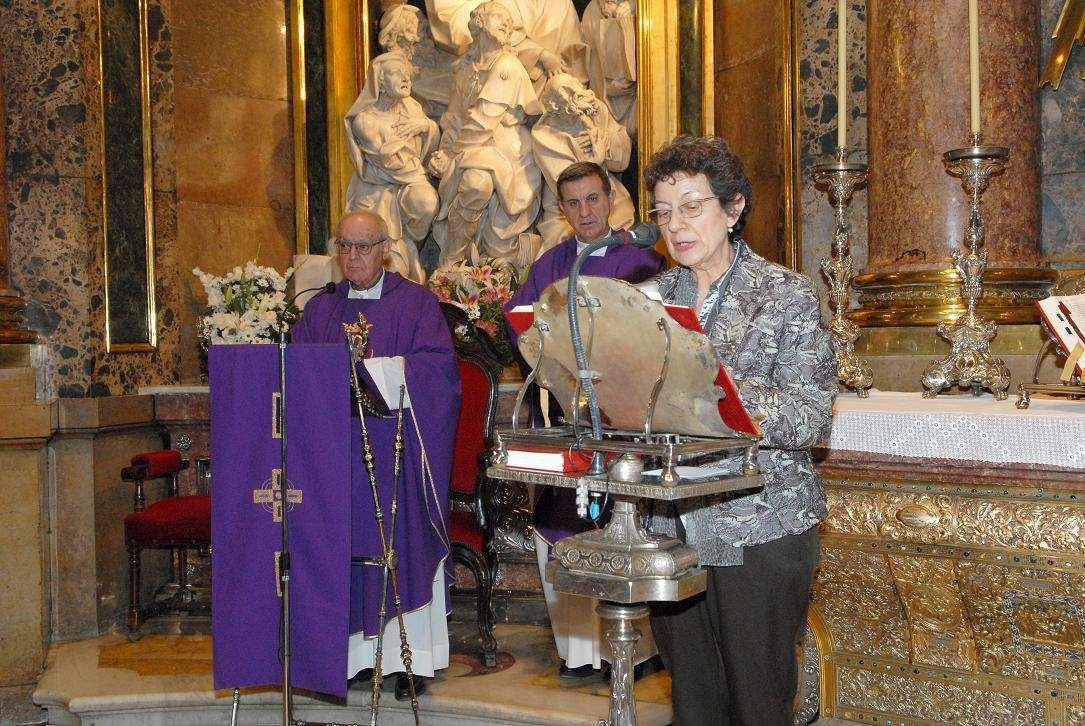 On December 4, 2018, the territorial Delegation of Zaragoza of the Idente Missionaries commemorated the fourteenth anniversary of the Passing of our Father Founder.
It was with a Mass in the Chapel of the Virgin, in the Basilica of Pilar de Zaragoza, at 7 pm, being concelebrated by the Superior General of the Missionaries, our dear brother Luis and the Chaplain of the Virgin, D. José Mª Bordetas. The General Secretary, our beloved sister Mª Fernanda, the Missionaries of the Delegation, relatives and other members of the Idente Family and other persons who joined the Eucharistic celebration attended.
As the First Reading of the Mass spoke of the lack of peace, in the homily, the Superior General spoke of the Founder message about being faithful to Christ and living the beatitude of peace, imitating Mary, peace that is not ours but of Christ ; He also recalled that the founders and martyrs are ahead on the path of life as artisans of peace. He wished that Fernando Rielo, before Jesus and Mary, intercede and ask for peace for all of us. He mentioned Pope Francis and his advice to distribute the gifts we have. He remembered Ezequiel, father of the General Secretary and Pedro, godfather of the Superior General, recently deceased, with the desire of consolation for the relatives. He ended up asking that all the faithful believe in peace and promote it.
The Mass ended with a few words from the Chaplain of the Virgin, D. José Mª Bordetas, alluding to our Institution, emphasizing that it was a new form of consecrated life appropriate for the new evangelization.
The commemoration of the memory of the departure of our beloved Founder to eternal life, ended by depositing a bouquet of flowers under the mantle of the Virgin of Pillar, asking for her protection.