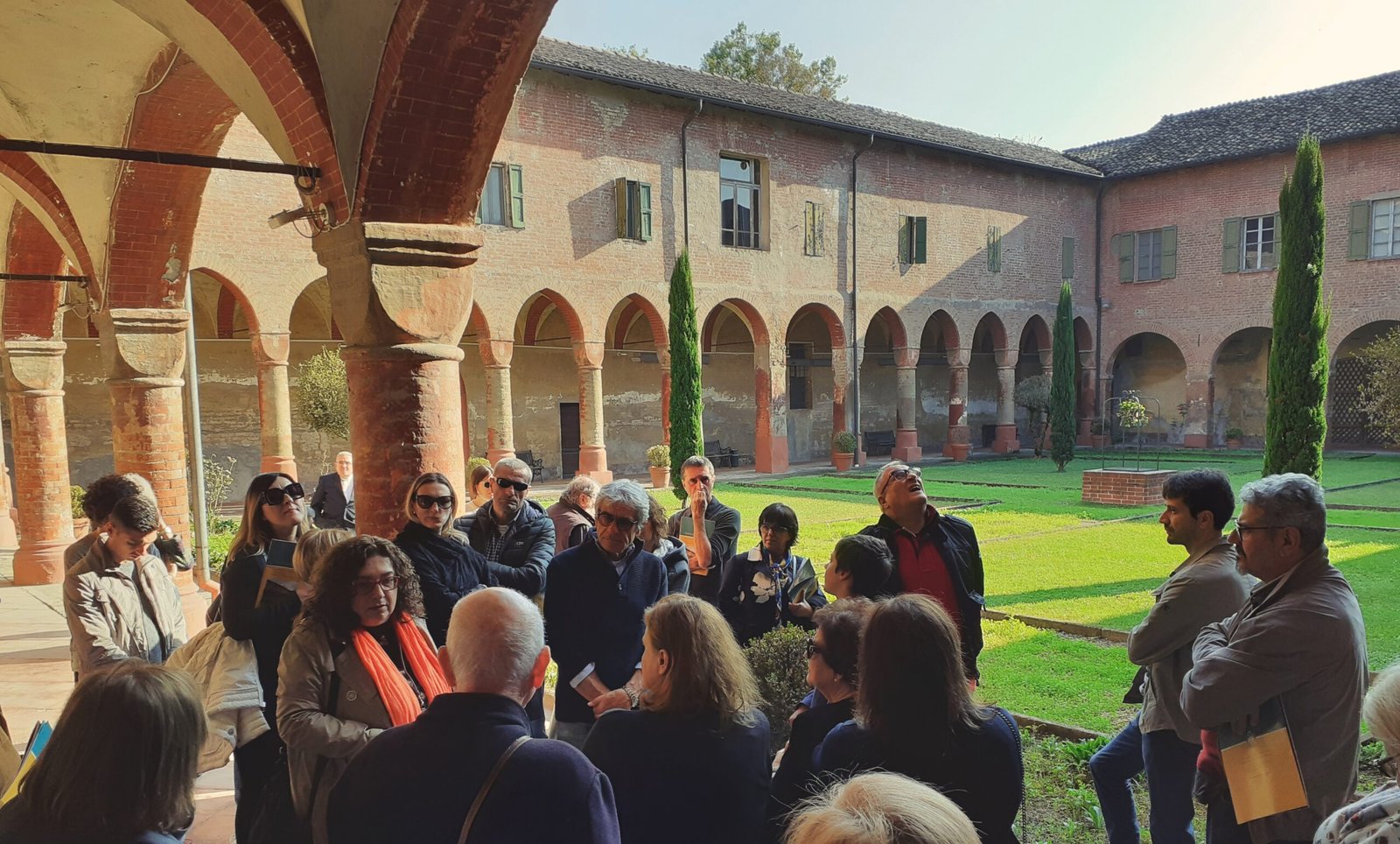 On Saturday 26 October, the Convent of Santa Maria degli Angeli opened its doors to announce the state and projects for this beautiful historical and cultural heritage of Busseto: birthplace of Giuseppe Verdi located in the province of Parma-Italy. It was an initiative carried out thanks to the Association of Friends of the Convent: an association that was formed in 2017 with the objective of helping the Idente missionaries to give back to this complex the importance it has always had for the city and its surroundings, as an important spiritual and cultural center.
 The day began with a guided tour of the most important places of the convent. Then, in the presence of the mayor of the city; an envoy of the bishop of the diocese of Fidenza; other local authorities; and the population of Busseto; in the light of the presentation of the architectural state of the convent by the civil engineer and the architect in charge of the restoration work, the Idente missionaries illustrated to all present several of the projects that exist for this complex, many of which are already underway. The Mass was then celebrated with the presence of a quartet of arches who, with great quality, accompanied the celebration with their art. Everything ended with an aperitif, around which all the "Bussetan family" gathered, for whom this convent represents a very dear place.
Despite the risk to its structure due to a ground subsidence of almost 18 centimeters, the convent is now safe. According to the project, in 2021 the works will be finished which will reinforce the seismic resistance to then proceed to the restoration of the complex and the endowment of everything necessary for the ambitious project.