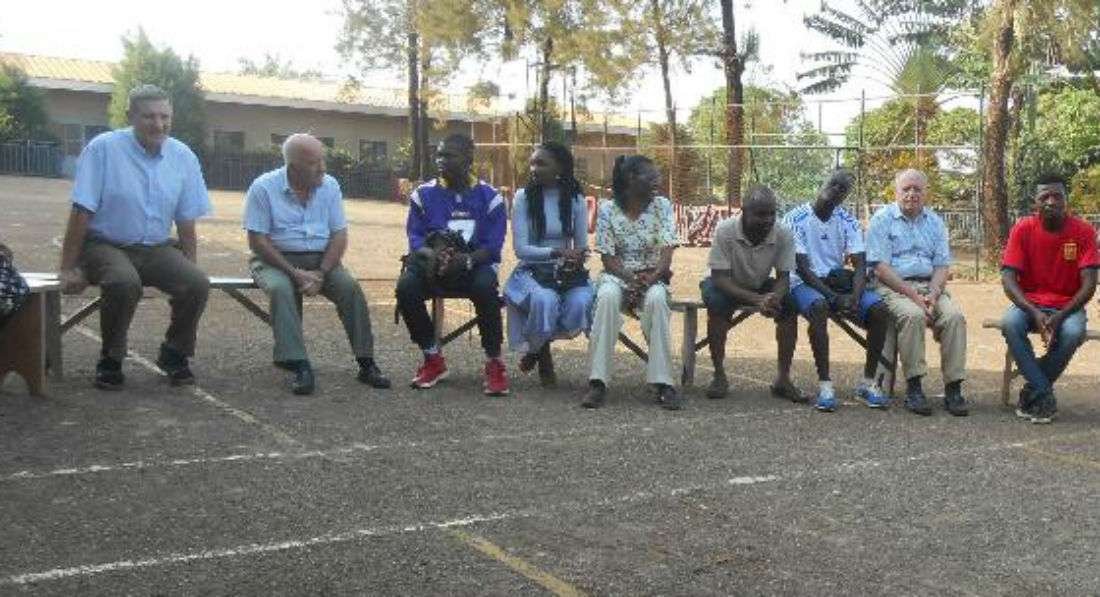 On Wednesday, April 3, the Superior General of the Idente missionaries, Fr. Luis Casasús, visited the youth group at Etoudi, in Yaoundé (Cameroon).
He asked what is important in Lent: to reflect on my relationship with our Father, as Christ did in the desert. He spoke of a young woman whom he had met through a teacher of Idente Youth, with drug problems, and whom he had encouraged to discover how God speaks to him through the lives of those around him. Thus, she, who had no interest in continuing to live, discovered that her younger sister was beginning with the same problems and decided to take care of her. In this way she gained her confidence and regained an interest in life. With this example, she gave us the strength and enthusiasm to take care of the people around us in the first place.
This is a clear example of the healing effect of ecstasy as our Founder Fernando Rielo teaches us.
After the meeting, each group continued to prepare the closing show that will take place at the end of the year.