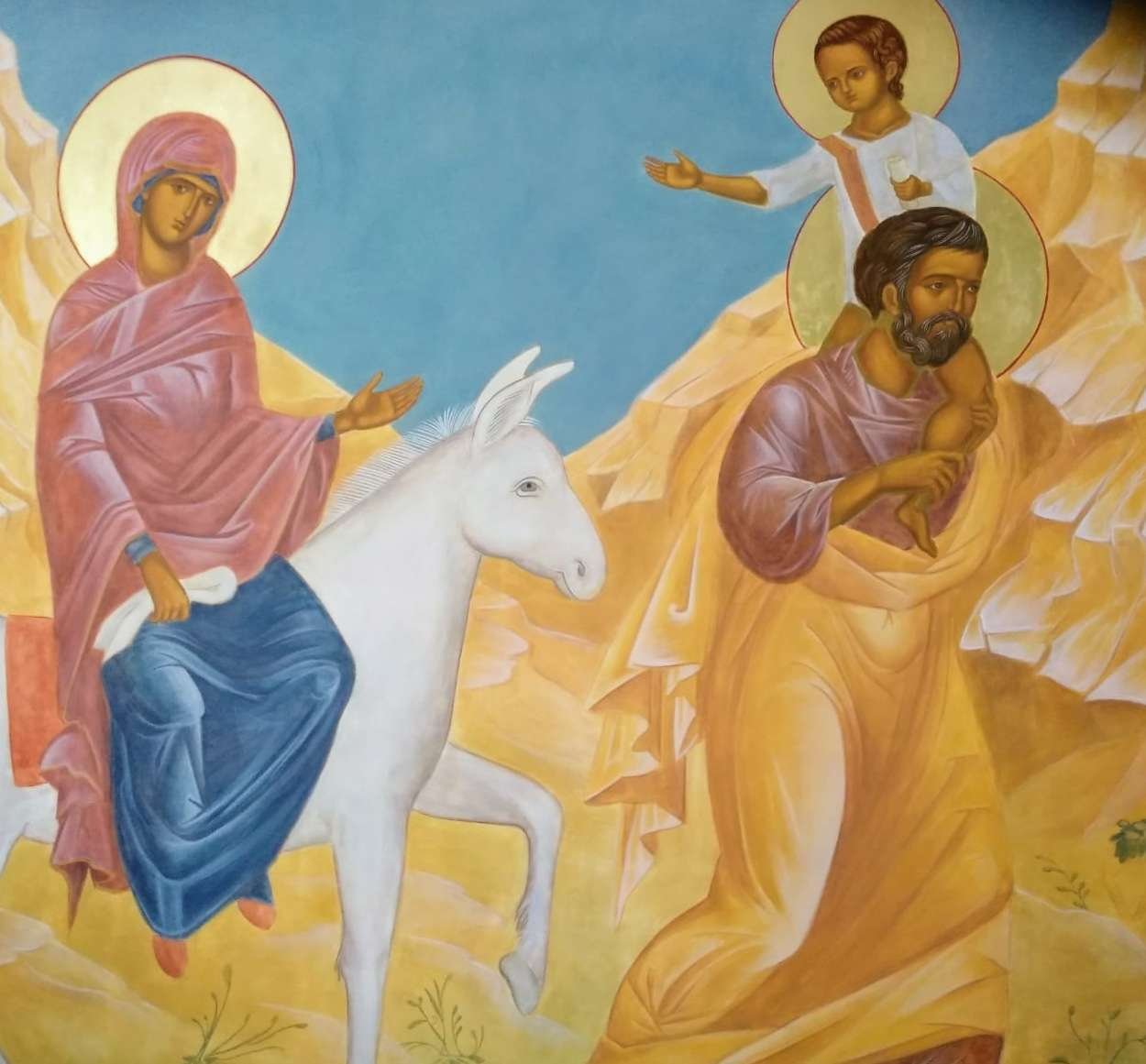 Last Sunday 30 June was a feast day for all the parishioners of the parish of Saint-Pierre de Montmartre in Paris. The Mass, concelebrated by our brothers Patrice Sonnier and Paul Alexandre, was presided over by Monsignor Benoit de Sinety, Vicar General of the Archdiocese of Paris.
At the end of this Mass, the children of the faith workshops were proud to present to everyone the fruit of their efforts. Under the direction of Isabelle Doucas, an icon painter, they painted three large wooden panels to depict beautiful biblical scenes: the flight into Egypt, the praying Virgin and the Samaritan woman.
Parallel to these paintings, touching for their beauty and depth, the children performed small scenes to give life to the Holy Family while transmitting a message on the theme of exile and welcome. Like the migrants, Jesus also had to flee his country to find himself in a foreign land.
Through singing and theatre, under the direction of our sister Estelle Grégoire, the children were able to admirably carry this message of peace and respect. We wish them to live and transmit this message throughout their lives!