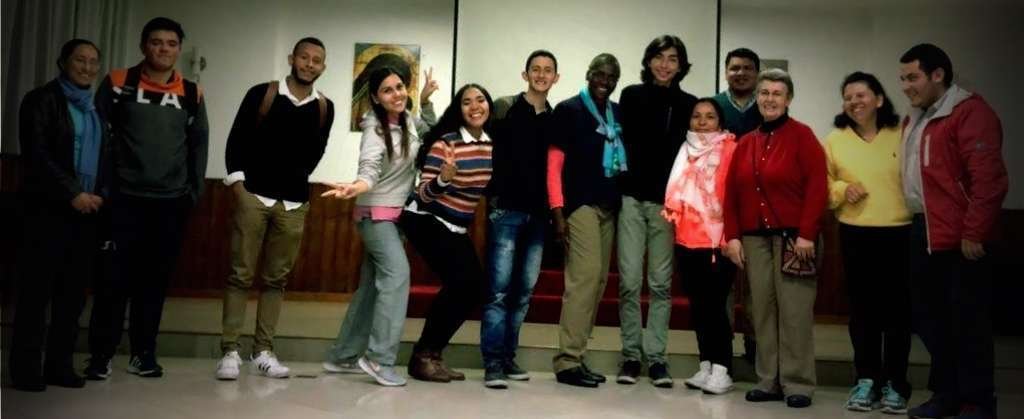 This is the name of the Adoration of the Blessed Sacrament meeting that every month gathers several young people in the Parish of Our Lady of the Pillar of Bogotá, who want to be close to Jesus in order to place in his hands all the joys, sadnesses, worries, dreams and wishes that each one of us keeps in our hearts.
In the meetings the young people are the hosts; they participate actively in the development of Adoration, some read the Gospel, others share their reflections on the Gospel chosen for that day, etc.
Last Friday 17 May we celebrated the first anniversary of this activity in a simple and endearing way.
After Adoration we always gather in the parish hall to share the experience and witness of the Encounter with Christ.