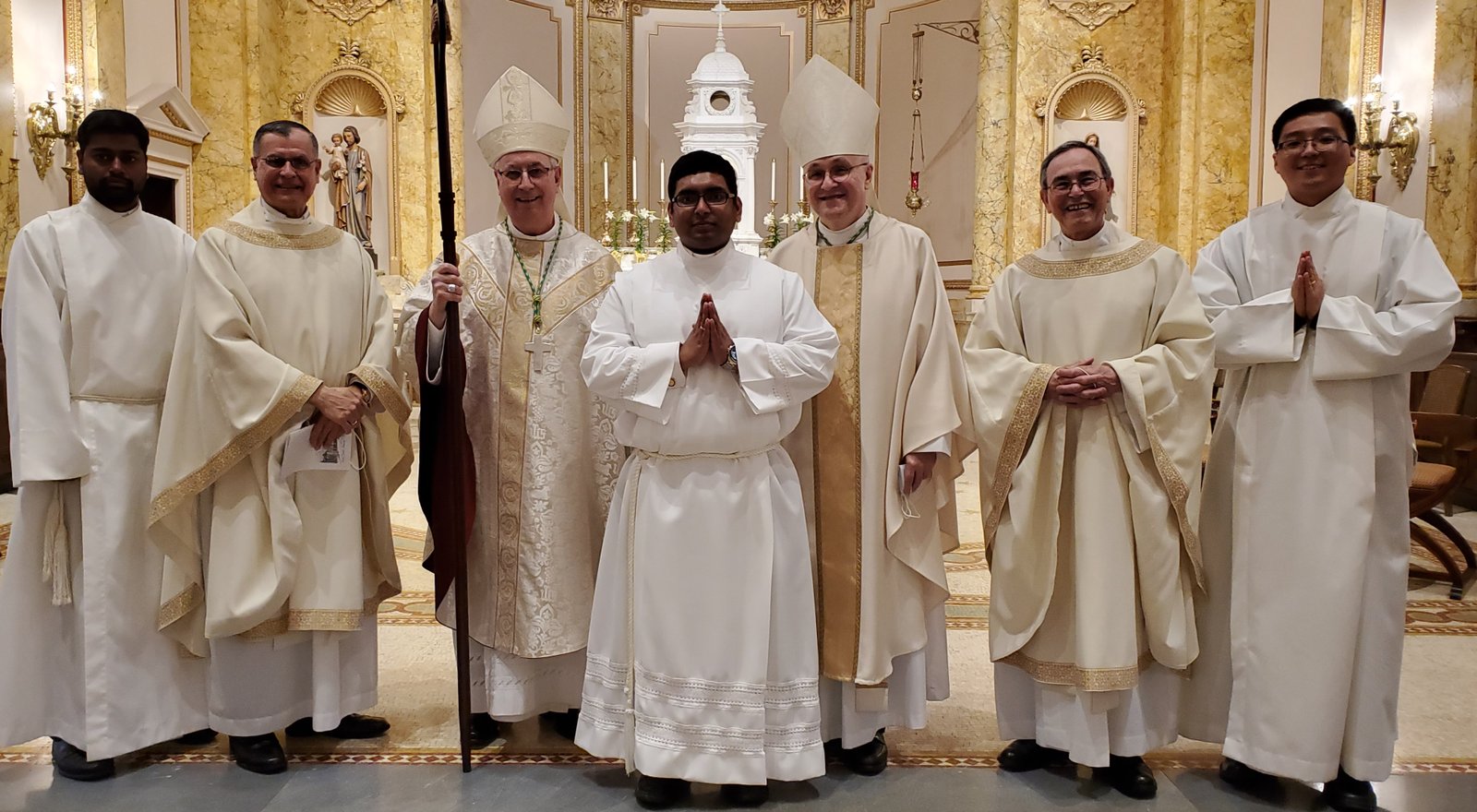 Last April 19, the ministry of the lectorate was conferred on the seminarians of St. Joseph Seminary, among them Loyce Pinto, an Idente missionary. The celebration was presided over by Rev. Luis Miguel Romero Fernandez, Idente missionary and auxiliary bishop of the Diocese of Rockeville Center, and concelebrated by Bishop James Massa, auxiliary bishop of Brooklyn and director of St. Joseph's Seminary.
During the homily, Rev. Luis Miguel Romero invited the new lectors to follow the example of St. Stephen, so that they can speak in the truth of the Spirit, against all manipulation and slavery to ideologies. He encouraged them to listen patiently to the concerns and hopes of the many discouraged people, like the disciples of Emmaus, he invited them to always give a word of encouragement, advice and hope in the name of Christ. He then gave several pieces of advice to the Lectors to live the new ministry with admiration, humility, preparation, responsibility, communion and mission. He congratulated the young people who were to receive the installation of the Lectorate, since they will be administrators of that letter of love written by God for all humanity, as Pope Francis said.

After his homily, the candidates lined up in front of the Bishop and proceeded to the moving rite of the Installation of the Lectors: "Take this Book of the Holy Scriptures and be faithful in transmitting the word of God, so that it may grow strong in the hearts of the faithful". At the end, Bishop James Massa thanked our brother Luis Miguel Romare for his beautiful homily, and all the Lectors and priests invited for their presence.