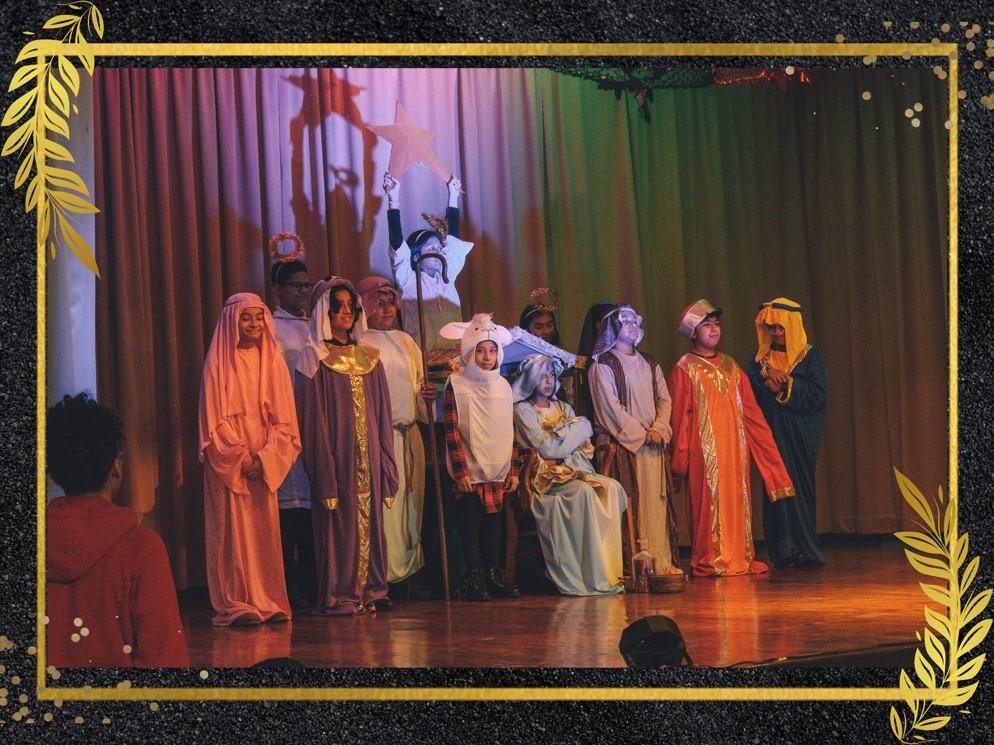 The feeling of being at home. That's what parishioners and friends experienced at the Christmas show of Our Lady of Solace-St. Dominic Parish. The aroma of hot chocolate and cookies allowed families not only to enjoy fantastic presentations, but also to revive in their hearts the sense of a community finally together. With the theme "I'll be home for Christmas", everyone was excited to return to the house of the parish community. The show recalled the values, and the importance of family experience, cultivating a desire to serve; Families were invited to share the gospel with others.
During the days before the event, the young people gave their best under the guidance of their catechists. Despite the cold and rain, they were faithful to the rehearsals, and responded with great determination. Thanks to the reading of the passage from Joshua 24:15, "As for me and my house, we will serve the Lord," the families returned home full of joy and gratitude, with a renewed desire to share the good news and serve the Lord.
On Sunday, December 18, 2022, families from Our Lady of Solace – St. Dominic's parish community were welcomed into the renovated parish hall of the Holy Family, formerly known as the "Mestice Center." The Christmas show attempted to highlight the true meaning of Christmas, in which several of the young people from the parish's Religious Education program presented songs, dances, poems and plays to welcome the birth of Christ.