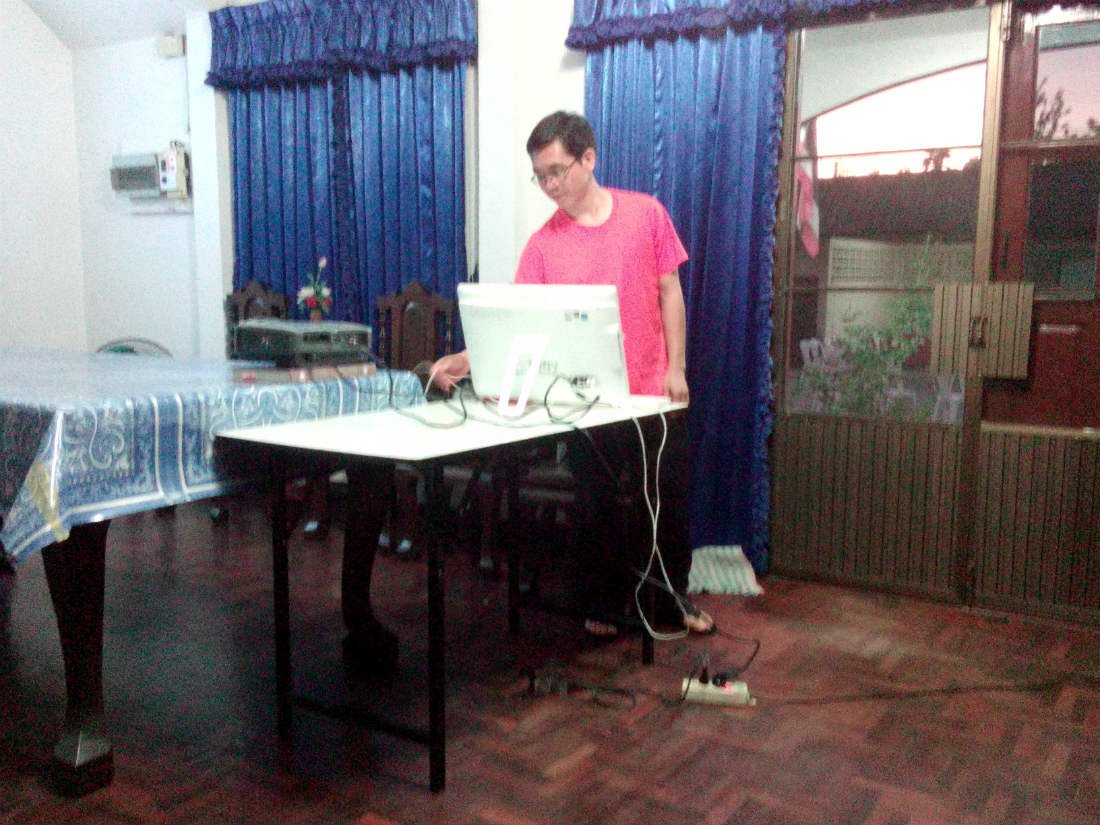 Applying the Gospel to life, praying and living together are the keys to the monthly meetings of the idente
family from Chiang Mai, a city 700 km away. north of Bangkok, where the women and men idente
missionaries have a mission.
Last Sunday, January 28, began with the joint preparation of food, with the contributions that each family
generously brought there to share. After that, the formation talk started, given by the idente priest and
missionaries, Thinnakorn Latoo, who spoke about the love of God, as the force that allows the family to
live in unity and fidelity until the end. The theme was so beautiful that after the the talk all the assistants
broke into a big applause to our brother.
Meanwhile, Idente Youth teachers developed activities for the children and adolescents of these families,
in the esplanade placed in front of the residence.
After the training, began the family dinner, which was enlivened with the projection of photos of the
celebrations of Christmas and The Three Kings and, of course, with the expected karaoke, that Thai
people likes so much. There spontaneous singers always emerge and many hidden talents are revealed to
the delight of all, creating a very familiar atmosphere.