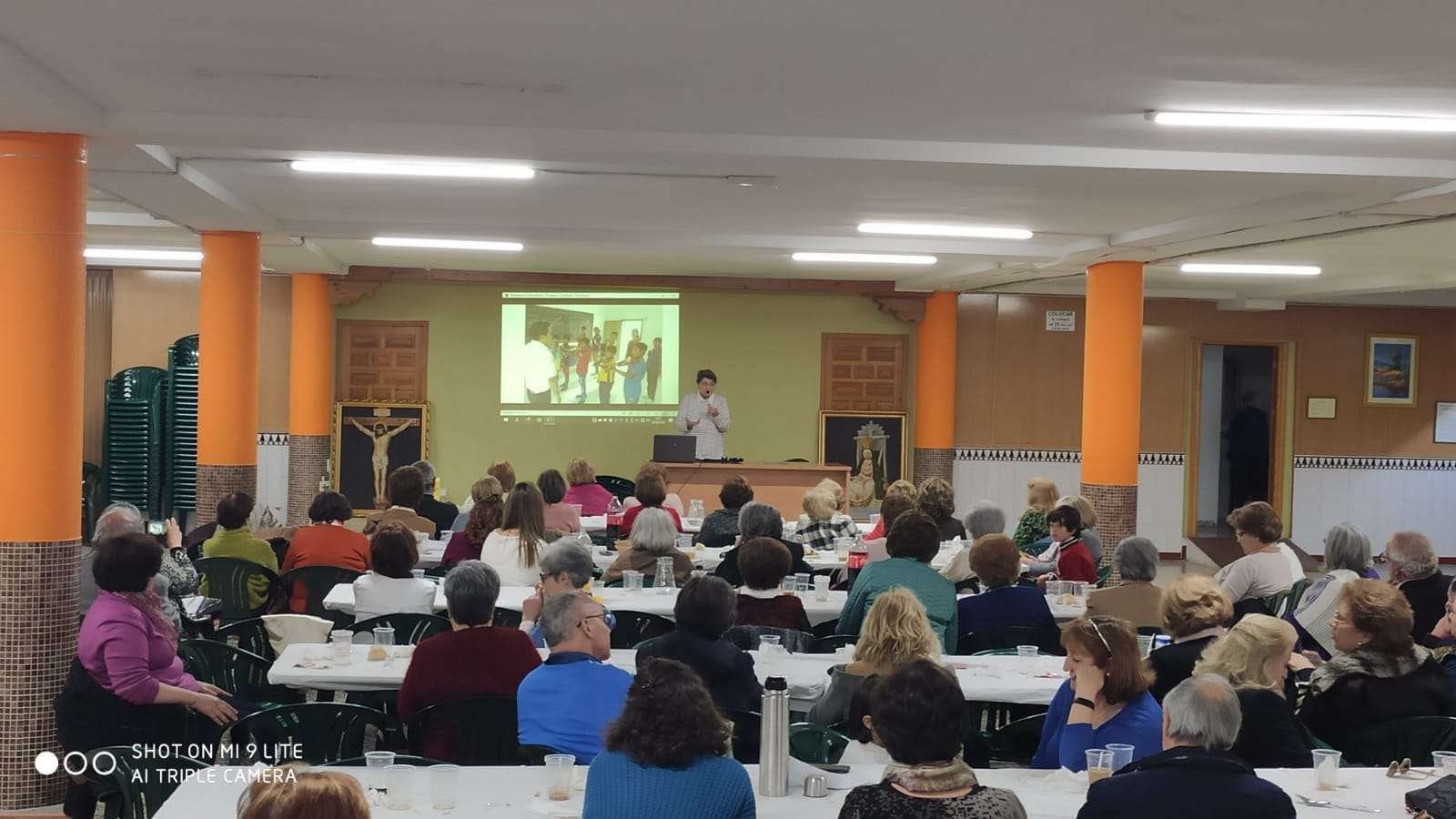 On February 22nd, a charity lunch was held in Granada in the Parish of St. Michael the Archangel for the benefit of the Idente mission of Chiquitos (Bolivia). It was attended by our sister Ascensión Escamilla, director of the Fernando Rielo Foundation, who at the end of the meal gave us a detailed presentation of the characteristics of the mission, the very important work carried out by our brothers from the educational and spiritual point of view, and the most urgent human and material needs.
The event was attended by more than one hundred people, although many more were unable to attend and have collaborated with financial contributions as row zero. The pastor, Mr. Juan Martinez, could not attend this year, but he could see the joy of the people who were leaving the event and he told us that this meal had to be held every year.
In addition to the very generous collection of all, the most outstanding thing was the warmth of the people who attended, collaborating on this day and the preceding ones so that everything was ready. From the cook, who is a colleague of the provincial superior and who, as last year, cooked for us an excellent paella; to the people from Idente families, who went out of their way to spread the word and raise funds, made the sweets, set up the tables, helped with the service and cleaning of the premises, etc. They even gave us a ham and a pork leg to organize a raffle.
Like last year, all those attending the lunch ended up happy and grateful. In fact, many repeated, bringing with them other friends and family. We have yet to see the fruits that this meal has brought to this province, as the financial contributions of those friends who were unable to come continue, and we observed a greater bond with the Idente Family, to the point that some expressed their desire to collaborate as volunteers in Bolivia and Spain.
The prayer and generosity of all is making possible the institutionalization of this beautiful meeting of the Idente Family of Granada.