After this retreat, I realized that the Gospel calls us to be "more", and that "more" is nothing other than to be like Christ himself. I understood that for me there is nothing greater than to respond with joy to what our Heavenly Father dreams for me.
This is the impression of one of the young women who participated in the Motus Christi online retreat from June 23-25. It was a retreat organized by the Idente missionaries of Manila, Philippines, in preparation for an experience of community life that they will do in our residence this July.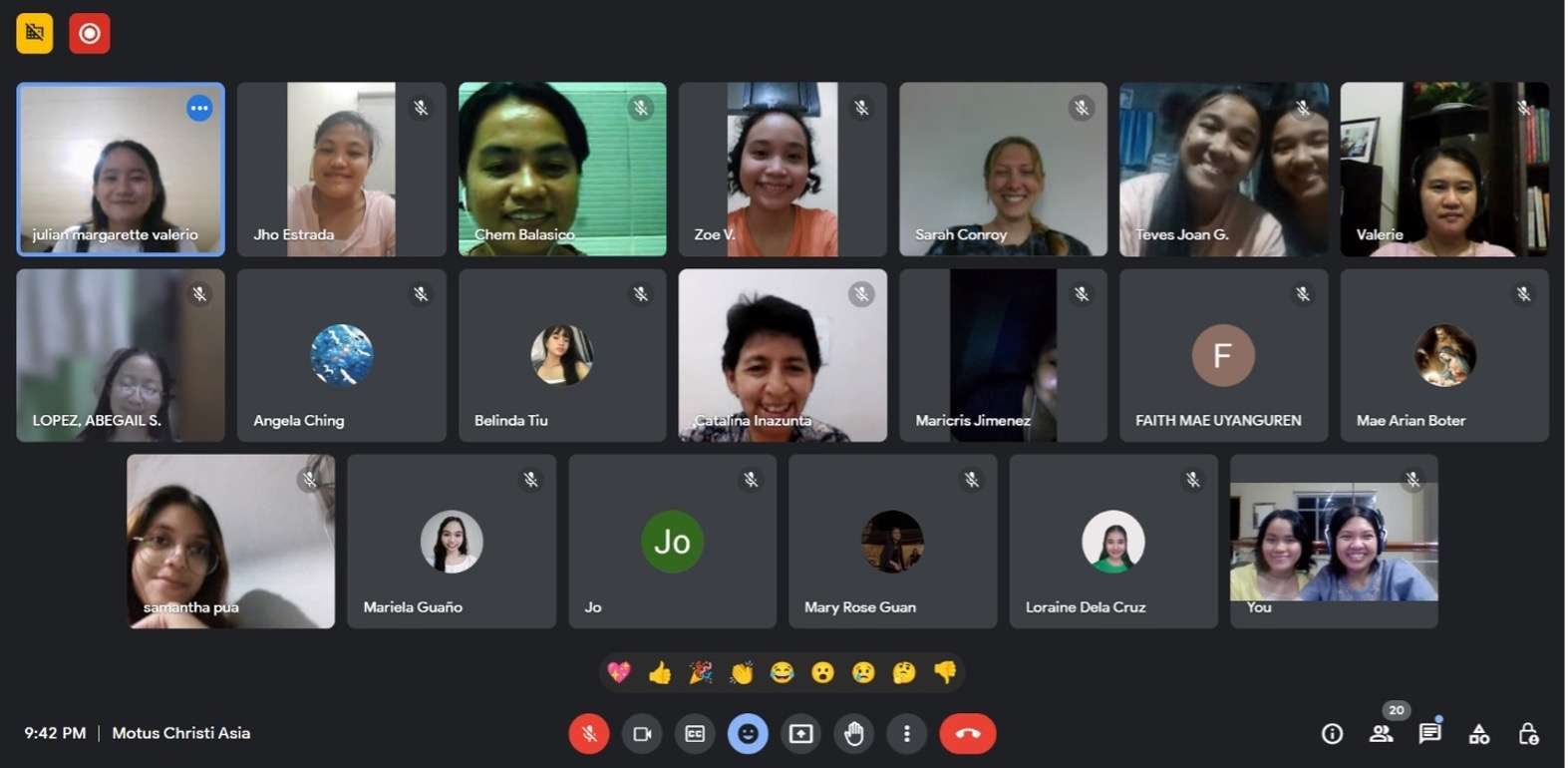 Here are the words of two other girls:
Christ calls me to make Him known to each person He puts in my life. It is up to me to help many people meet Christ.
I used to confuse God's call to holiness with my own, and I didn't know how to respond. The verse "when you hear His voice, do not harden your hearts" calls me to be more specific with my response to Christ. I want to answer him "come on!".
The young women ended this three-day retreat very happy, aware that they can be the hands and feet of Christ in this world.